Productive Opportunities for the Poor - Gleaning (Exodus 22:21-27
&

23:10-11)

Bible Commentary / Produced by TOW Project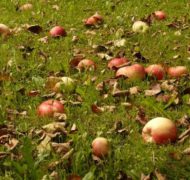 God's intent to provide opportunities for the poor is seen in the regulations benefiting aliens, widows, and orphans (Exod. 22:21-22). What these three groups had in common was that they did not possess land on which to support themselves. Often this left them poor, so that aliens, widows, and orphans are the main subjects whenever "the poor" are mentioned in the Old Testament. In Deuteronomy, God's concern for this triad of vulnerable people called for Israel to provide them with justice (Deut. 10:18; 27:19) and access to food (Deut. 24:19-22). Case law on this matter is also developed in Isaiah 1:17, 23 & 10:1-2; Jeremiah 5:28, 7:5-7, 22:3; Ezekiel 22:6-7; Zechariah 7:8-10; and Malachi 3:5.
One of the most important of these regulations is the practice of allowing the poor to harvest, or "glean," the leftover grain active fields and to harvest all volunteer crops in fields lying fallow. The practice of gleaning was not a handout, but an opportunity for the poor to support themselves. Landowners were required to leave each field, vineyard, and orchard fallow one year in every seven, and the poor were allowed to harvest anything that might grow there (Exod. nbsp;23:10-11). Even in active fields, owners were to leave some of the grain in the field for the poor to harvest, rather than exhaustively stripping the field bare (Lev. 19:9-10). For example, an olive grove or a vineyard was to be harvested only once each season (Deut. 24:20). After that, the poor were entitled to gather what was left over, perhaps what was of lesser quality or slower to ripen. This practice was not only an expression of kindness, but it was also a matter of justice. The book of Ruth revolves around gleaning to enchanting effect (see "Ruth 2:17-23" in Ruth and Work at www.theologyofowork.org).
Today, there are many ways that growers, food producers, and distributors share with the poor. Many of them donate the day's leftover but wholesome food to pantries and shelters. Others work to make food more affordable by increasing their own efficiency. But most people, in developed nations at least, no longer engage in agriculture for a living, and opportunities for the poor are needed in other sectors of society. In today's industrial and technological societies, efficient resource utilization is the basis of successful production. There is nothing to glean on the floor of a stock exchange, assembly plant, or programming lab. But the principle of providing productive work for vulnerable workers is still relevant. Corporations can productively employ people with mental and physical disabilities, with or without government assistance. With training and support, people from disadvantaged backgrounds, prisoners returning to society, and others who have difficulty finding conventional employment can become productive workers and earn a living.
Other economically vulnerable people may have to depend on contributions of money instead of receiving opportunities to work. Here again the modern situation is too complex for us to proclaim a simplistic application of the biblical law. But the values underlying the law may offer a significant contribution to the design and execution of systems of public welfare, personal charity, and corporate social responsibility. Many Christians have significant roles in hiring workers or designing employment policies. Exodus reminds us that employing vulnerable workers is an essential part of what it means for a people to live under God's covenant. Together with Israel of old, Christians have also experienced God's redemption, though not necessarily in identical terms. But our basic gratitude for God's grace is certainly a powerful motive for finding creative ways to serve the needy around us.