Slavery or Indentured Servitude (Exodus 21:1-11)
Bible Commentary / Produced by TOW Project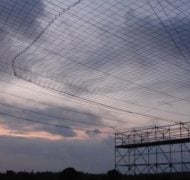 Although God liberated the Hebrews from slavery in Egypt, slavery is not universally prohibited in the Bible. Slavery was permissible in certain situations, so long as slaves were regarded as full members of the community (Gen. 17:12), received the same rest periods and holidays as non-slaves (Exod. 23:12; Deut. 5:14-15, 12:12), and were treated humanely (Exod. 21:7, 26-27). Most importantly, slavery among Hebrews was not intended as a permanent condition, but a voluntary, temporary refuge for people suffering what would otherwise be desperate poverty. "When you buy a male Hebrew slave, he shall serve six years, but in the seventh he shall go out a free person, without debt" (Exod. 21:2). Cruelty on the part of the owner resulted in immediate freedom for the slave (Exod. 21:26-27). This made male Hebrew slavery more like a kind of long-term labor contract among individuals, and less like the kind of permanent exploitation that has characterized slavery in modern times.
Female Hebrew slavery was in one sense even more protective. The chief purpose contemplated for buying a female slave was so that she could become the wife of either the buyer or the buyer's son (Exod. 21:8-9). As wife, she became the social equal of the slaveholder, and the purchase functioned much like the giving of a dowry. Indeed, she is even called a "wife" by the regulation (Exod. 21:10). Moreover, if the buyer failed to treat the female slave with all the rights due an ordinary wife, he was required to set her free. "She shall go out without debt, without payment of money" (Exod. 21:11). Yet in another sense, women had far less protection than men. Potentially, every unmarried woman faced the possibility of being sold into a marriage against her will. Although this made her a "wife" rather than a "slave," would forced marriage be any less objectionable than forced labor?
In addition, an obvious loophole is that a girl or woman could be bought as a wife for a male slave, rather than for the slave owner or a son, and this resulted in permanent enslavement to the owner (Exod. 21:4), even when the husband's term of enslavement ended. The woman became a permanent slave to an owner who did not become her husband and who owed her none of the protections due a wife.
The protection against permanent enslavement also did not apply to foreigners (Lev. 25:44-46). Men taken in war were considered plunder and became the perpetual property of their owners. Women and girls captured in war, who were apparently the vast majority of captives (Num. 31:9-11, 32-35; Deut 20:11-14), faced the same situation as female slaves of Hebrew origin (Deut. 21:10-14), including permanent enslavement. Slaves could also be purchased from surrounding nations (Eccl. 2:7), and nothing protected them against perpetual slavery. The other protections afforded Hebrew slaves did apply to foreigners, but this must have been small comfort to those who faced a lifetime of forced labor.
In contrast to slavery in the United States, which generally forbade marriage among slaves, the regulations in Exodus aim to preserve families intact. "If he comes in single, he shall go out single; if he comes in married, then his wife shall go out with him" (Exod. 21:3). Yet often, as we have seen, the actual result of the regulations was forced marriage .
Regardless of any protections afforded in the Law, slavery was by no means an agreeable way of life. Slaves were, for whatever duration of their enslavement, property. Whatever the regulations, in practice there was probably little protection against maltreatment, and abuses occurred. As in much of the Bible, God's word in Exodus did not abolish the existing social and economic order, but instructed God's people how to live with justice and compassion in their present circumstances. To our eyes, the results do--and should--appear very disquieting.
In any case, before we become too smug, we should take a look at the working conditions that prevail today among poor people in every corner of the world, including the developed nations. Ceaseless labor for those working two or three jobs to support families, abuse and arbitrary exercise of power by those in power, and misappropriation of the fruits of labor by illicit business operators, corrupt officials, and politically connected bosses. Millions work today without so much as the regulations provided by the Law of Moses. If it was God's will to protect Israel from exploitation even in slavery, what does God expect followers of Christ to do for those who suffer the same oppression, and worse, today?
---
---