How Does Character Shape Wayne's Decision?
Article / Produced by TOW Project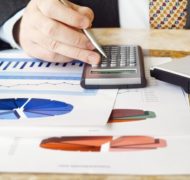 All this talk about virtues has got Wayne a little confused. It's hard to evaluate how your own character is developing. In fact, true character is probably more accurately measured by the observation of others than from our own analysis.
However, Wayne has been aware all through his decision-making process of a significant reaction. Rather than finding it easy to resist the customer's complaint about the car and the request to fix it, his heart has gone out to the customer. Wayne genuinely wants to respond in a way that expresses care and concern. In fact, looking back over the slow but real development of Christian character through his lifetime, he especially recognizes (and values) a growth in compassion, kindness and generosity.
The result is he finds himself wanting to respond positively to the customer's request in a way that many others might not. So, when Wayne begins to calculate the consequences, it is more about how far he can afford to go in providing assistance rather than how he can resist the customer's request. It seems that his default setting has already been defined by values that are shaping his character.
---
---