Can the Good Be Calculated?
Article / Produced by TOW Project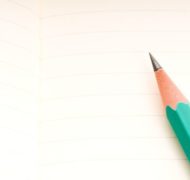 Consequences can be hard to measure and quantify; sometimes impossibly so. In some cases we know the consequences, but lack a way to measure them. Will you be happier if you get a job you enjoy or a job that makes you a lot of money? In other cases, we may not even recognize all the consequences of our decisions. There are often people and environments affected that we have not taken into account. Sometimes there is no way even to know about them in advance.
At a number of points, the Bible helps us recognize our own finiteness and severely limited perspective. In contrast, God is all-knowing and all-wise. While humans are responsible for their actions and expected to consider carefully the consequences, humility is required, and with it a dependence on the only One who knows all things.
Frequently we have no real way of knowing what consequences will result from our actions, or indeed how to rate or measure the good. On these counts alone, while a consideration of the consequences is often a valuable component of our decision-making, it is not sufficient as the only ethical approach. At the very least, both commands and consequences need to be taken into account. Commands often serve to guide us towards actions that can reasonably be expected to lead to good outcomes, in addition to being inherently good in themselves. For example, the command "Do not lie" is very likely to lead to better consequences than its opposite, especially in complex situations in which it would be hard to predict the consequences of telling a lie, even a well-intentioned "white" lie. At the same time, paying attention to the consequences often helps us determine which rules apply in which circumstances. "Do not murder" applies in all circumstances because the consequence is death, which cannot be undone by human power. But "Honor the Sabbath day" does not apply in the sense of preventing you from healing a person who is sick on the Sabbath, because the consequence of pain and suffering is antithetical to God's restoration of the world to the state he intends for it (Luke 13:10-16, John 5:1-9).
---
---