The Character Approach
Article / Produced by TOW Project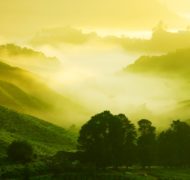 The two main approaches to decision-making that Wayne has made use of for analyzing his car-dealing dilemma so far — commands and consequences — concern themselves with the morality of the action/choice itself. However, there is another way of considering ethical choices — one that doesn't focus on the action but rather on the person making the decision. This is often called "virtue" or "character" ethics, because its chief concern is the character of the person performing the action.
Rather than asking, "What is right?" or "What will produce the best results?" the virtue approach asks, "What type of person should I become?" The assumption is that if you mold your character more and more on God's character, this will increasingly lead to doing the right/good thing. For this reason, it is more an ethics of being than of doing.
It also recognizes a flaw in the process that all of us are only too aware of. Knowing what the right thing is doesn't ensure that the right thing is done! This is because it takes character to do the right thing.
Previously we've thought through the ways in which understanding God's character might shape how we make our decisions. (We've especially looked at God's love, justice and holiness.) The aim was to see how we might use those characteristics as a grid through which to determine right decisions. That fell under the command approach because we were trying to follow God's character, not to form it! In the character approach, we ask how our actions will form or shape our characters. To do so, let's subtly change the emphasis. Let's look at how God's character is shaping our characters. As Christians, our aim is to become more holy, just and loving people, so that these characteristics becoming ingrained in us as default settings.
To repeat, this is not just about the character of God anymore. Now the emphasis is on our characters.
There are several reasons why this is so important. Firstly, the way we have been talking about ethical dilemmas so far suggests a rather idealized decision making process, where we have both the time and the ability to reason our way through complex issues towards our decision. And sometimes we do. But most of our decisions are made in a split second while we are on the run. How we respond to a complaint from our boss, or sort out a misunderstanding with a customer, or advise an inexperienced shopper, or motivate an underperforming team — these steps are often taken without much thinking at all. It would be much more effective if we could depend on ingrained character traits or virtues to lead us instinctively to right decisions and actions.
Secondly, could it be that many of our ethical choices are already substantially decided before we make the decision? In other words, our characters automatically shape much of what we decide to do. Even when we do have time to think through a decision carefully, our decisions tend to be strongly influenced by our habits and characters, for better or worse. Because of this, our ethical decisions are largely determined by who we are (the type of character and values we've embodied), rather than what decision-making process we employ. Iris Murdoch has said, "At crucial moments of choice, most of the business of choosing is already over."[25]
Thirdly, the character-based approach makes it easier to take into account the role of the community in ethical formation and decisions. Although we often perceive ourselves as individuals freely making personal decisions, our decisions can be shaped significantly by our communities. As we shall see, the character-based approach is often more effective at making use of the ethical resources our communities can offer.
For these reasons, some people believe that rather than focusing on good decision-making, we would do better to concentrate on developing good character. They claim that when virtue and goodness are grown in our lives, good decisions will automatically follow.