David's Disobedience to God Causes a National Pestilence (1 Chronicles 21:1-17)
Bible Commentary / Produced by TOW Project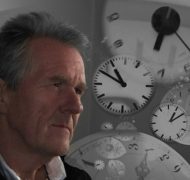 David also suffers another failure that, to us in the 21st century, may seem strange. He takes a census of the people of Israel. Although this seems like a prudent thing to do, the biblical text tells us that Satan incited David to do this against the advice of David's general Joab. Furthermore, "God was displeased with this thing, and he struck Israel" (1 Chronicles 21:6).
David acknowledges his sin in taking a census against God's will. He's given three choices, each of which would harm many in the kingdom: (1) three years of famine, or (2) three months of devastation by the sword of his enemies, or (3) three days of a pestilence on the land. David chooses the third option and seventy thousand people die as an angel of death passes through the land. At this David cries out to God, "Was it not I who gave the command to count the people? It is I who have sinned and done very wickedly. But these sheep, what have they done? Let your hand, I pray, O Lord my God, be against me and against my father's house; but do not let your people be plagued!" (1 Chron. 21:17).
Like David, we probably find it hard to understand why God would punish 70,000 other people for David's sin. The text does not give an answer. We can observe, however, that the transgressions of leaders inevitably harm their people. If business leaders make poor product development decisions, people in their organization will lose their jobs when revenues plunge. If a restaurant manager doesn't enforce sanitation rules, diners will get sick. If a teacher gives good grades for poor work, students will fail or fall behind at the next level of education. Those who accept positions of leadership cannot evade responsibility for the effects of their actions on others.
---
---