Using Authority Justly (Deuteronomy 17:14-20)
Bible Commentary / Produced by TOW Project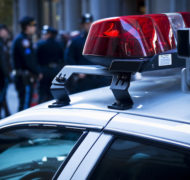 Just as people and institutions must not contravene legitimate authority, people in positions of power must not use their authority illegitimately. Moses specifically deals with the case of a king.
He must not acquire many horses for himself…and he must not acquire many wives…also silver and gold he must not acquire in great quantity for himself. When he has taken the throne of his kingdom, he shall have a copy of this law written for him…. It shall remain with him and he shall read it…diligently observing all the words of this law and these statutes, neither exalting himself above other members of the community nor turning aside from the commandment, either to the right or to the left. (Deut. 17:16-19)
In this text we see two restrictions on the use of authority—those in authority are not above the law but must obey and uphold it, and those in authority must not abuse their power by enriching themselves.
Today, people in authority may try to put themselves above the law, as for example when police and court workers "fix" traffic tickets for themselves and their friends, or when high-ranking public servants or business employees do not obey the expense policies others are subject to. Similarly, officials may use their power to enrich themselves receiving bribes, zoning, and licensing exemptions, access to privileged information, or personal use of public or private property. Sometimes special perks are granted to those in power as a matter of policy or law, but this does not really eliminate the offense. Moses' command to kings is not to make sure to get legal authorization for their excesses, but to avoid the excesses altogether. When those in power use their authority not simply to gain special privileges but to create monopolies for their cronies, to appropriate vast lands and assets, and to jail, torture, or kill opponents, the stakes become deadly. There is no difference in kind between petty abuses of power and totalitarian oppression, merely in degree.
The more authority you have, the greater the temptation to act as though you are above the law. Moses prescribes an antidote. The king must read God's law (or word) every day of his life. Not only must he read it, but he must develop the skill to interpret and apply it rightly and fairly. He must develop the habit of obeying God's word himself, of putting it into practice in his work, "diligently observing all the words of this law" (Deut. 17: 19). By this the king learns to revere the Lord and fulfill the responsibilities God has given him. He is reminded that he too is under authority. God does not give him the privilege of making a law unto himself, but a duty of fulfilling God's law for the benefit of everyone.
The same is true today for those who bear authority of any kind, even if simply authority to do their own work. To exercise authority justly, you have to re-engage with Scripture all the days of your life and to practice applying it every day to the ordinary circumstances of work. This suggests that Christians who work need to know enough about the Scripture to apply it to their work, and churches need to train people in the skill of application to the workplace.Only by the art of continual practice, turning neither to the left nor the right of God's word, may we tame the impulse to misuse authority. The result is that the leader serves the community (Deut. 17:20), not the other way round.
Combine this insight with our earlier observation that pastors and theologians need to learn enough about work to know how to offer useful assistance to workers. This suggests that churches and the institutions that train and support church leaders need to create meaningful dialogues between pastors and workers, so they can understand more about one another's work.
---
---