The Work of Midwifery and Mothering (Exodus 1:15-2:10)
Bible Commentary / Produced by TOW Project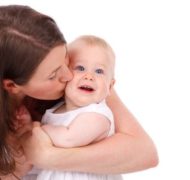 In the midst of harsh treatment, the Israelites remained faithful to God's command to be fruitful and multiply (Gen. 1:28). That entailed bearing children, which in turn depended on the work of midwives. In addition to its presence in the Bible, the work of midwifery is well-attested in ancient Mesopotamia and Egypt. Midwives assisted women in childbearing, cut the infant's umbilical cord, washed the baby, and presented the child to the mother and father.
The midwives in this narrative possess a fear of God that led them to disobey the royal order to kill all of the male children born to the Hebrew women (Exod. 1:15-17). Generally speaking, the "fear of the Lord" (and related expressions) in the Bible refer to a healthy and obedient relationship with the covenant-making God of Israel (Hebrew, YHWH). Their "fear of God" was stronger than any fear that Pharaoh of Egypt could put them under. In addition, perhaps their courage arose from their work. Would those who shepherd new life into birth every day come to value life so highly that murder would become unthinkable, even if commanded by a king?
Moses' mother, Jochebed (Exod. 6:20), was another woman who faced a seemingly impossible choice and forged a creative solution. One can hardly imagine her relief at secretly and successfully bearing a male child, followed by her pain at having to place him into the river, and to do so in a way that would actually save his life. The parallels to Noah's ark—the Hebrew word for "basket" is used only one other place in the Bible, namely for Noah's "ark"—let us know that God was acting not only to save one baby boy, or even one nation, but also to redeem the whole creation through Moses and Israel. Parallel to his reward to the midwives, God showed kindness to Moses' mother. She recovered her son and nursed him until he was old enough to be adopted as the son of Pharaoh's daughter. The godly work of bearing and raising children is well-known to be complex, demanding, and praiseworthy (Prov. 31:10-31). In Exodus, we read nothing of the inner struggles experienced by Jochebed, the unsung heroine. From a narrative point of view, Moses' life is the main issue. But the Bible later commended both Jochebed and Amram, Moses' father, for how they put their faith into action (Heb. 11:23).
Too often the work of bearing and raising children is overlooked. Mothers, especially, often get the message that childrearing is not as important or praiseworthy as other work. Yet when Exodus tells the story of how to follow God, the first thing it has to tell us is the incomparable importance of bearing, raising, protecting, and helping children. The first act of courage, in this book filled with courageous deeds, is the courage of a mother, her family, and her midwives in saving her child.
---
---