The Beatitudes (Matthew 5:1-12)
Bible Commentary / Produced by TOW Project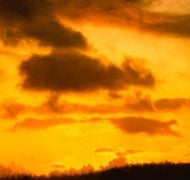 The Sermon on the Mount opens with the beatitudes—eight statements beginning with the word blessed.[1] This word affirms a state of blessing that already exists. Each beatitude declares that a group of people usually regarded as afflicted is actually blessed. Those blessed do not have to do anything to attain this blessing. Jesus simply declares that they have already been blessed. Thus the beatitudes are first of all declarations of God's grace. They are not conditions of salvation or roadmaps to earn entry to God's kingdom.
Those who belong to each blessed group experience God's grace because the kingdom of heaven has come near. Consider the second beatitude, "Blessed are those who mourn" (Matt. 5:4). People do not normally think of mourning as a blessing. It is a sorrow. But with the coming of the kingdom of heaven, mourning becomes a blessing because the mourners "will be comforted." The implication is that God himself will do the comforting. The affliction of mourning becomes the blessing of profound relationship with God. That is a blessing indeed!
Although the primary purpose of the beatitudes is to declare the blessings given by God's kingdom, most scholars also regard them as painting a picture of the character of that kingdom.[2] As we step into God's kingdom, we hope to become more like those named as blessed—more meek, more merciful, more hungry for righteousness, more apt to make peace, and so on. This gives the beatitudes a moral imperative. Later, when Jesus says, "Make disciples of all nations" (Matt. 28:19), the beatitudes describe the character these disciples are meant to take on.
The beatitudes describe the character of God's kingdom, but they are not conditions of salvation. Jesus does not say, for example, "Only the pure in heart may enter the kingdom of heaven." This is good news because the beatitudes are impossibly hard to fulfill. Given that Jesus says, "Everyone who looks at a woman with lust has already committed adultery with her in his heart" (Matt. 5:28), who could truly be "pure in heart" (Matt. 5:8)? If it were not for God's grace, no one would actually be blessed. The beatitudes are not a judgment against all who fail to measure up. Instead, they are a blessing for any who consent to join themselves to God's kingdom as it "comes near."
A further grace of the beatitudes is that they bless God's community, not just God's individuals. By following Jesus, we become blessed members of the kingdom community, even though our character is not yet formed in God's likeness. Individually, we fail to fulfill the characteristics of some or all of the blessings. But we are blessed nonetheless by the character of the entire community around us. Citizenship in God's kingdom begins now. The character of the kingdom community is perfected when Jesus returns, "coming on the clouds of heaven with power and great glory" (Matt. 24:30).
With this understanding, we are ready to explore the specific character of each of the beatitudes and explore how it applies to work. We cannot attempt to discuss each beatitude exhaustively, but we hope we can lay the groundwork for receiving the blessings and living out the beatitudes in our daily work.[3]