"You Shall Not Commit Adultery" (Exodus 20:14)
Bible Commentary / Produced by TOW Project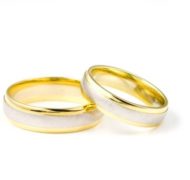 The workplace is one of the most common settings for adultery, not necessarily because adultery occurs in the workplace itself, but because it arises from the conditions of work and relationships with co-workers. The first application to the workplace, then, is literal. Married people should not have sex with people other than their spouses at, in, or because of their work. Obviously this rules out sex professions such as prostitution, pornography, and sex surrogacy, at least in most cases, to the degree workers have a choice. But any kind of work that erodes the bonds of marriage infringes the seventh commandment. There are many ways this can occur. Work that encourages strong emotional bonds among co-workers without adequately supporting their commitments to their spouses, as can happen in hospitals, entrepreneurial ventures, academic institutions and churches, among other places. Working conditions that bring people into close physical contact for extended periods or that fail to encourage reasonable limits to off-hour encounters, as could happen on extended field assignments. Work that subjects people to sexual harassment and pressure to have sex with those holding power over them. Work that inflates people's egos or exposes them to adulation, as could occur with celebrities, star athletes, business titans, high-ranking government officials, and the super-rich. Work that demands so much time away (physically, mentally, or emotionally) that it frays the bonds between spouses. All of these may pose dangers that Christians would do well to recognize and avoid, ameliorate, or guard against. Yet the seriousness of the seventh commandment arises not so much because adultery is illicit sex, as because it breaks a covenant ordained by God. God created husband and wife to become "one flesh" (Gen. 2:24), and Jesus' commentary on the seventh commandment highlights God's role in the marriage covenant. "What God has joined together, let no one separate" (Matt. 19:6). To commit adultery, therefore, is not only to have sex with someone you shouldn't, but also to break a covenant with the Lord God. In fact, the Old Testament frequently uses the word adultery, and the imagery surrounding it, to refer not to sexual sin but to idolatry. The prophets often refer to Israel's faithlessness to its covenant to worship God alone as "adultery" or "whoring," as in Isaiah 57:3, Jeremiah 3:8, Ezekiel 16:38, and Hosea 2:2, among many others. Therefore, any breaking of faith with the God of Israel is figuratively adultery, whether it involves illicit sex or not. This use of the term "adultery" unites the first, second, and seventh commandments, and reminds us that the Ten Commandments are expressions of a single covenant with God, rather than some kind of top-ten list of rules.
Therefore, work that requires or leads us into idolatry or worshipping other gods is to be avoided. It's hard to imagine how a Christian could work as a tarot reader, a maker of idolatrous art or music, or a publisher of blasphemous books. Christian actors may find it difficult to perform profane, irreligious, or spiritually demoralizing roles. Everything we do in life, including work, tends in some degree either to enhance or diminish our relationship with God; over a lifetime, the constant stress of work that diminishes us spiritually may prove devastating. It's a factor we would do well to include in our career decisions, to the degree we have choices.
The distinctive aspect of covenants violated by adultery is that they are covenants with God. But isn't every promise or agreement made by a Christian implicitly a covenant with God? Paul exhorts us, "Whatever you do, in word or deed, do everything in the name of the Lord Jesus" (Col. 3:17). Contracts, promises, and agreements are surely things we do in word or deed, or both. If we do them all in the name of the Lord Jesus, it cannot be that some promises must be honored because they are covenants with God, while others may be broken because they are merely human. We are to honor all our agreements, and to avoid inducing others to break theirs. Whether this is contained in Exodus 20:14 itself, or expounded in the Old and New Testament teachings that arise from it, "Keep your promises, and help others keep theirs" may serve as a fine derivation of the seventh commandment in the world of work.
---
---