Called By God
Book / Produced by Individual TOW Project member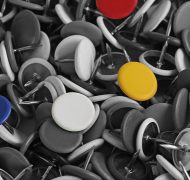 Discovering your SoulPurpose – yeah, right!
Inspiring as these true stories may be, they often have the opposite effect for many of us. Frustratingly we end up thinking that this level of meaning and significance is simply the preserve of a fortunate few. We may not feel exactly like Warren Schmidt, but we certainly don't imagine ourselves as an Esther or a Churchill.
Heroes like them may have "seized the moment" and lived out what they were made for. But for the rest of us, stuck firmly in everyday life, there are no such paths to glory. The daily challenge – and the daily drudgery – more than fill up our day, thank you. It's often hard enough finding time and energy just for that.
And anyway, where would we begin? Our day-to-day jobs seem mundane, meaningless and disconnected. At least, that's the discovery that has led to the writing of this book. As we have talked with hundreds of Christians through the years we have found, sadly, that plenty feel that way.
Called by God
Yet this is not how God intended it to be. He made all of us for a purpose. That's why there is a yearning in our hearts to live significantly.
The truth is that God has called us. Called us! This is our destiny – to discover how we can turn God's purpose for us into a reality, in the way we live and work.
God's calling is not simply to work in a particular job or profession. Before all else, the call of Jesus is to follow him. We are invited to enjoy his friendship. To share a relationship with him – and with others. The fact that God desires us to know him intimately must be a cause for great optimism and hope. Clearly he rates us astonishingly highly – and that high regard is quite independent of anything we might do or achieve. First and foremost, he values us simply for being us. As far as God is concerned, we all have real intrinsic worth.
However, God does also call us to join him as partners in his work. In fact, his intention is for every part of life to be meaningful – not just employment, but all the work we do, as well as our relationships, our rest, our enjoyment, our learning...
It all counts. Sometimes we develop romantic notions of finding the one thing we were created for. But it would be foolishly simplistic to think we could ever reduce our lives to a single function. We are called to life "in all its fullness".
Of course it's easy to say we were made for more than just a single task or challenge. That there needs to be a rich diversity in our lives. But too often that's the very problem! How do we hold together all the mad complexity of what we're involved in? The key is the biblical concept of "calling". Our calling is all about the very reason we were made by God.
Unfortunately, in Christian circles the word "calling" has come to be misunderstood, and often applied only to our job. As you will see in this book, God's call to us goes vastly beyond that. So we've coined a phrase that we will use consistently – SoulPurpose.
What is SoulPurpose? Well, if it was in the dictionary, it might read something like this:

​
---
---