An Impossible Dream?
Book / Produced by Individual TOW Project member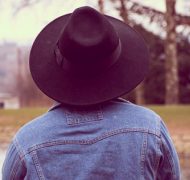 Now, let's put all that together. In our SoulPurpose our plans will be connected into God's plans, so that we are part of his wider purposes. Our role will be mainly dictated by how our strengths fit the needs we identify around us. Comfortable in our fit we will be able to offer genuine service (following the example of Jesus) to the world that God made. Because it is now a fallen world we don't expect that service to be easy, but we will be helped by consciously keeping in balance all the ingredients that go to make up our lives and work, and by the encouragement and support of our fellow-Christians, the Body of Christ of whom we are a part.
Your own, unique SoulPurpose? A life plan that you can identify, and then use to transform your living? Is that just a fantasy? Is it wild optimism? We don't think so. We are convinced that it's within the grasp of every person. It is not elitist – only for those with extraordinary talents and opportunities. Neither is it limited to the few who have the freedom to spend their time doing whatever they want. Most of us do not have that luxury and life is not like that.
That is because God's intention has always been for our SoulPurpose to centre not on what we do, but rather on how we do it and who we become.
If you yearn for more than you are presently experiencing, you can be sure that this is a sign that you were created for more. The hunger for significance is not a sadistic attempt by our Creator to push us to the brink of despair and frustration.
Rather, it's a call to destiny – a pointer to a greater measure of purpose and fulfilment.
SoulPurpose can shape your life. Read on if you want to find how!
---
---