Exercises and Resources for Exploring Personality
Book / Produced by Individual TOW Project member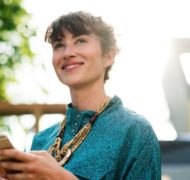 A structure for using this chapter personally
If you have access to some personality information about yourself like the MBTI, think about how your preferences may have influenced your past activities and work. Have another look at the information you came up with in the Autobiography exercise and look for evidence of aspects of your personality at work.
Feedback from friends: growth in maturity
If you're studying this material with others, you may like to get their feedback on the following possibilities.
1. How might my personal style affect:
The type of work I might be best suited for?

The kind of working relationships I might prefer?
2. Consider your present work or role. How does it allow you to make the most of your personality type? What opportunities does it offer for you to grow further, and to make a greater contribution?
3. Can you identify a particular limitation of your personal style that you could work on?
Resources
The MBTI® is well worth doing through a qualified test user. See the contact address below for more information.
The Keirsey Temperament Sorter is available online. It sorts people into one of four main temperaments – Guardians, Idealists, Artisans and Rational – as well as sixteen personality types.
Websites
http://www.personalitytype.com
Contact
For more information regarding the use of the MBTI® contact your local MBTI service provider. (For example, in New Zealand, NZAPT, PO Box b9842 Wellington.) The MBTI® is a registered trademark of Consulting Psychologists Press, Inc.
Books
David Keirsey and Marilyn Bates, Please Understand Me (Prometheus Nemesis Books, 1984)
Sandra Hirsh and Jean Kummerow, Life Types (Warner Books, 1989)
Jane Kise, David Stark and Sandra Krebs Hirsh, Lifekeys (Bethany House Publishers, 1996).
Otto Kroeger and Janet M. Thuesen, Type Talk (Tilden Press, 1988)
Allen L. Hammer, Introduction to Type and Careers (Consulting Pyschologists Press)
Paul D. Tieger and Barbara Barron-Tieger, Do What You Are (Scribe Books, 2001).
Sandra Krebs Hirsh and Jane A.G. Kise, Soul Types (Hyperion, 1998).
Sandra Krebs Hirsh and Jane A. G. Kise, Work it Out: Clues for solving people problems at work (Davies-Black Publishing, 1996).
Renee Baron, What type am I? Discover who you really are (Penguin, 1998).
---
---