Understanding the Stages of Life Transitions
Book / Produced by Individual TOW Project member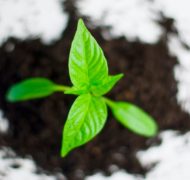 William Bridges, a consultant and writer, notes three major stages in a transition. [1] First there is the leaving/loss.
If it is a change we have a choice about, it begins with growing discontent over our situation. This is the fuel that gets us going, forcing us to make a change. (Of course sometimes we try to ignore this discontent – at least for a while.)

The leaving stage is also marked by disengagement from our current state. This enables us to take a more objective view and begin backing off.

A side-effect of this process, according to Bridges, is disorientation. In fact, he suggests that there may be a frightening loss of motivation and direction, as we begin to question whether our life is really going anywhere.

A further part of the leaving process is the dis-identification and loss that results from leaving a particular role, place or group. It's often scary to see how much our identity and the way we define ourselves is so wrapped up in the role or situation we are leaving.

Disenchantment, states Bridges, is an inevitable result of the leaving process – in which we begin to discover that things were not as they seemed. We need to move on, though we are unsure what to.
This leads us into a neutral zone where disorientation becomes the major feature. Disengaged from what we were previously committed to, this may be a time of reflection. We may appear unavailable or distant to others. The cause of this is our disengagement and the need for time to ponder. In the midst of it all we may well have doubts about where God is in this, and will certainly experience a degree of discomfort as we seek to integrate and make sense of the change. Grief at our loss will also have its impact.
Bridges warns that though we may wish to rush through this part of the transition, there are grave dangers in doing so. For if we give it the time required, eventually we discover we're in a land of new beginnings, with fresh vision, energy and a renewed direction. A degree of anxiety and apprehension may persist for some – even if we sense the new possibilities. But our cold feet will eventually grow warm. Hopefully it will not be long before we are able to look back and see the new possibilities that have arisen from our time of anxiety.
---
---