Transitioning Into the Third Age
Book / Produced by Individual TOW Project member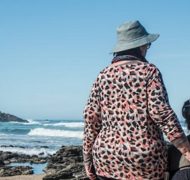 In the third age, people have the opportunity to retire – and also, often, to stay in paid employment, perhaps part-time. Retirement can be couched in either very negative or overly optimistic terms. Some see it as the end of their productivity, while others view it as the holiday they longed for. Neither are particularly healthy or realistic perspectives.
If you have put time into understanding and developing your SoulPurpose, you will have a thread that provides real continuity beyond paid employment. Leaving your job doesn't mean that your sense of purpose stops. It will go on – just in a different form. This may be through a mixture of part-time jobs, voluntary opportunities, and more informal contributions as a parent, grandparent, friend, mentor, etc.
Our SoulPurpose will remain in spite of the changing outward forms through which it is expressed. It can open up doors to new groups of people, and new opportunities. For example, Mary left her job as a primary school teacher in her late fifties, but has taken her love of teaching and her artistic gifts to a new venture. She has begun her own drama group for children after school. This still gives her a regular opportunity to be involved in teaching and encouraging children, but with fewer hours (and ones that suit her). She also finds she has been able to start a weekly group in her church for people at the same life stage as herself, a group which offers companionship and opportunities for occasional service projects in the community.
If you understand your SoulPurpose, you are likely to cope much better with the transition into the third age. Regardless of whether or not you are viewed as a "mover and shaker", your worth as a person will remain.
Many people in later maturity suffer from a crisis of despair, experiencing deep regrets and often a sense of futility about the way they have lived their lives. Having a well-developed SoulPurpose can avert much of this crisis. It allows people to look back over their past and recognise a real sense of purpose. They are able to see how their experiences have become integrated into a meaningful whole – like a patchwork quilt where the variety mingles with a sense of unity and completeness.
Erikson calls this state ego integrity. We can see God's providence at work in our lives – even in the not-so-positive experiences – and discover the truth of Paul's statement that "…all things work together for good for those that love God and are called according to his purposes". Life comes full of jumps and starts, and twists and turns – so don't expect a totally complete and tidy package! Nevertheless you can look forward to a strong sense of having experienced an abundant and full life.
---
---