Exercises for Self-Discovery
Book / Produced by Individual TOW Project member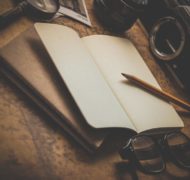 A personal meditation
If the level of meaning and significance in life was a scale of 1-10, with Warren Schmidt being 1 (almost no sense of significance) and Esther and Winston Churchill 10 (an extraordinary sense of significance), where would you place yourself? Why?

What are some of the hopes and dreams you have for your life?

Who were some of your early role models and heroes? What was it about them that caused you to admire and try to emulate them?

Do you regard yourself as a person with a destiny? In what ways?

What specific hopes do you have that reading this book will help you discover more of your SoulPurpose?
Self-discovery exercises
We listed five important components to growing a sense of SoulPurpose. Rate yourself from 1 to 5 on each of these areas (1 = seriously struggling; 5 = doing really well).

Connection

Fit

Service

Balance

Encouragement (both receiving and giving)
Which of these components do you most need to learn and grow in?
3. For each of us our SoulPurpose is worked out through five overlapping spheres of involvement – the marketplace, community, church, family-and-friendships, and leisure. (See the diagram below.) The time and energy each of these spheres demand of us, will vary greatly from person to person – and from season to season. Some of us invest most of our effort in the marketplace: in the worlds of business, law, education and industry. Others are able to give a majority of their energy and time in the family, in the community, or in the church.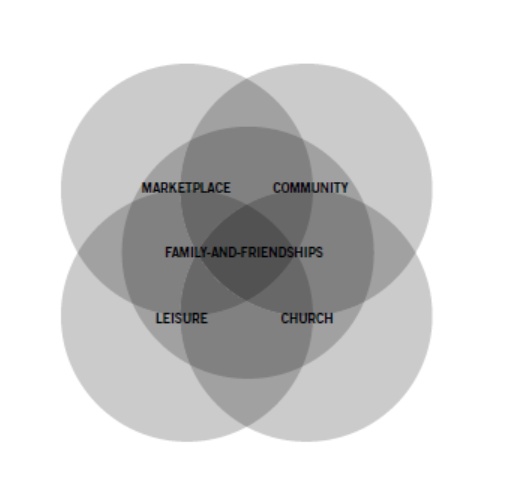 The boundaries between these spheres of involvement are not very distinct. They blend and overlap. Many of us are involved in all five of them – but to varying degrees. Discovering the right balance (or mix) is something that will differ from one person to another, and likely change throughout our lives.
Step 1: Using the diagram below, create segments in the circle proportional to the amount of time and energy you give to each sphere of involvement. For example, if you operate a retailing business, the marketplace segment on your diagram will probably take up more than half of the circle. If you are employed in a shop it may take up a quarter or third of your circle.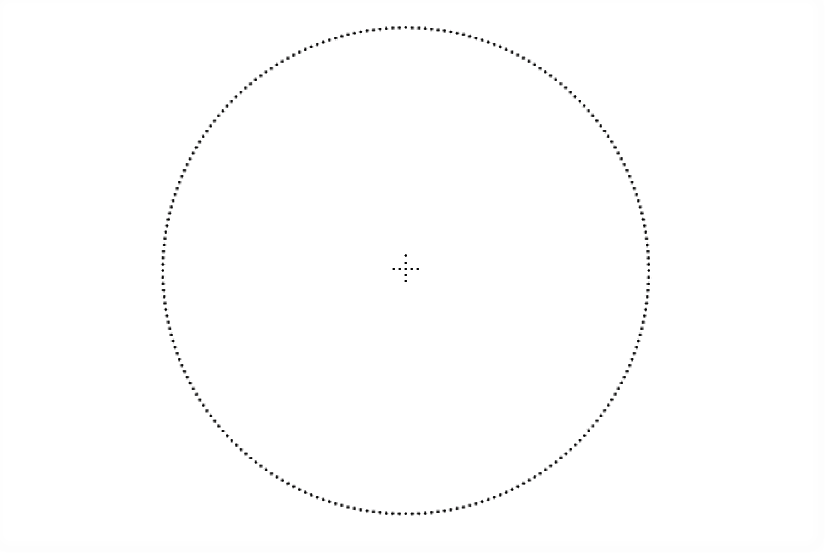 Step 2: List all the activities you're involved in on a regular basis, grouping them in the appropriate segment.
Questions to reflect on:
Which spheres of involvement dominate your time and energy?

Are you able to see ways in which these activities and relationships are connected to what God is doing? Do you see these tasks as having significance and value?

Look again at where most of your energy and time is spent; has this always been in the spheres that currently dominate? Are you content with how your energy is being spent?
Feedback from friends; personal reflections in a small group
Different exercises, activities and questions will suit different groups. Throughout this book use those that are appropriate to your group.
Share the results of the Self-Discovery exercises with the members of your group.
How much is the Christian journey an individual responsibility, and how much should a group (a church, a family, your group?) be responsible for the well-being of its members?
In what ways do you feel supported and encouraged by others in your journey to discovering your SoulPurpose?
What forms of encouragement could this group of yours offer its members?
---
---