Evaluate Your Company
Article / Produced by TOW Project and Partners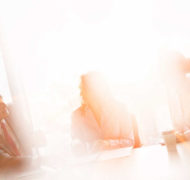 The next step to planning for an Employee Resource Group (ERG) is to evaluate the company at which you work. In this phase, you'll be looking at both the spiritual climate at your company, and any official policies are in place regarding Employee Resource Groups. You'll learn how to frame the value of your ERG to fit in with your company's desired outcomes for diversity and inclusion, as well as business results. And finally, you'll develop the language to present the idea of your ERG to relevant stakeholders.
Then I replied to them, "The God of heaven is the one who will give us success, and we his servants are going to start building."

-Nehemiah 2:20
---
---
Copyright
Image by sirtravelalot . Used with Permission.
Author: Theology of Work Project
Theology of Work Project Online Materials by Theology of Work Project, Inc. is licensed under a Creative Commons Attribution-NonCommercial 4.0 International License. Based on a work at www.theologyofwork.org
You are free to share (to copy, distribute and transmit the work), and remix (to adapt the work) for non-commercial use only, under the condition that you must attribute the work to the Theology of Work Project, Inc., but not in any way that suggests that it endorses you or your use of the work.
© 2014 by the Theology of Work Project, Inc.
Unless otherwise noted, the Scripture quotations contained herein are from the New Revised Standard Version Bible, Copyright © 1989, Division of Christian Education of the National Council of the Churches of Christ in the U.S.A., and are used by permission. All rights reserved.