Why Start an Employee Resource Group (ERG)?
Article / Produced by TOW Project and Partners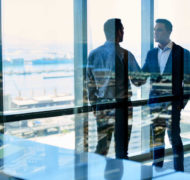 Employee Resource Groups yield numerous benefits both for individuals and their organizations as a whole. A research study by P. Douglas in the Journal of Employment Relations found that ERGs improve organizational outcomes because they strengthen their members' commitment to the company they work for. Members have an increased sense of joy and purpose in their work. That in turn cultivates better individual performance and overall success. In one company's internal survey, 75% of the employees saw the company as a better company because of the activities of their ERG.
TESTIMONIALS FROM ERG LEADERS DEMONSTRATE THE BENEFITS OF EMPLOYEE RESOURCE GROUPS FOR WORKERS AND COMPANIES
"It's improved my personal and professional relationships. It's grown my career no doubt.

"I have more joy in the everyday work."

"I feel like we have increased innovation. We service Christian and faith-based organizations who use our apps, and so we have adjusted our apps to accommodate them. I think it increases our innovation when we acknowledge that religion is ok."

"To be able to integrate my faith and work makes me feel accepted and appreciated as who I am." Day-to-Day Benefits "Overall, I would say I have more joy in my life than ever before," says a participant of a Christian ERG. "I have way more joy in the mundane, everyday work than ever before."
*Quotes taken from original research pioneered by Helen H. Chung et al. in collaboration with The Theology of Work Project.
---
---