Soul Purpose: Making a Difference in Life and Work
Book / Produced by Individual TOW Project member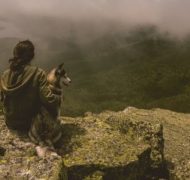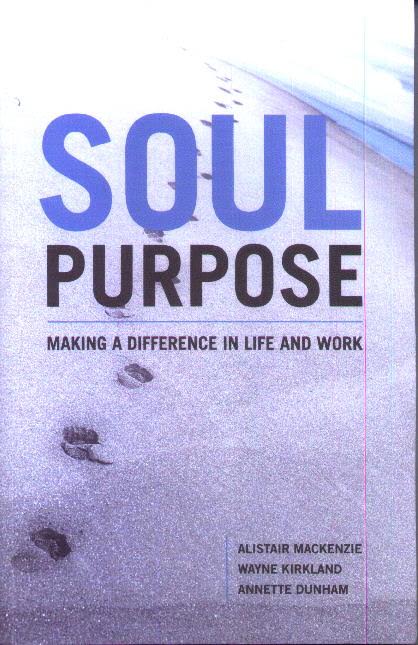 Human beings want – we need – our lives to count for something. We want them to be significant. Frustratingly we end up thinking that this level of meaning and significance is simply the preserve of a fortunate few heroes who may have "seized the moment" and lived out what they were made for. But for the rest of us, stuck firmly in everyday life, there are no such paths to glory. The daily challenge – and the daily drudgery – more than fill up our day, thank you. It's often hard enough finding time and energy just for that. And anyway, where would we begin? Our day-to-day jobs seem mundane, meaningless and disconnected. Yet this is not how God intended it to be. He made all of us for a purpose. That's why there is a yearning in our hearts to live significantly.
The truth is that God has called us. Called us! This is our destiny – to discover how we can turn God's purpose for us into a reality, in the way we live and work. God's calling is not simply to work in a particular job or profession. Before all else, the call of Jesus is to follow him. We are invited to enjoy his friendship. To share a relationship with him – and with others. The fact that God desires us to know him intimately must be a cause for great optimism and hope. Clearly he rates us astonishingly highly – and that high regard is quite independent of anything we might do or achieve. First and foremost, he values us simply for being us. As far as God is concerned, we all have real intrinsic worth.
How do we hold together all the mad complexity of what we're involved in? The key is the biblical concept of "calling". Our calling is all about the very reason we were made by God. Unfortunately, in Christian circles the word "calling" has come to be misunderstood, and often applied only to our God's call to us goes vastly beyond that.
Discovering your SoulPurpose means more than just finding the one perfect job that fits you best. We're talking about something that gives cohesion to the whole of our lives – the peculiar mix of paid and unpaid work we each do, as well as the relationships we develop and the whole range of activities and interests that are us. It affects everything. At the very core of this is our relationship with God. This is where our identity lies – not in any particular job or career. Inevitably the types of work, leisure and relationships we are engaged in will change from time to time.
In order to grow and maintain a clear sense of SoulPurpose for yourself, we believe you need five particular components in your life. We've identified them as Connection, Fit, Service, Balance and Encouragement. The absence of some or all of these components seems to us the reason most people struggle to experience a strong sense of destiny and significance.
In our SoulPurpose our plans will be connected into God's plans, so that we are part of his wider purposes. Our role will be mainly dictated by how our strengths fit the needs we identify around us. Comfortable in our fit we will be able to offer genuine service (following the example of Jesus) to the world that God made. Because it is now a fallen world we don't expect that service to be easy, but we will be helped by consciously keeping in balance all the ingredients that go to make up our lives and work, and by the encouragement and support of our fellow-Christians, the Body of Christ of whom we are a part.
This book will help you explore your SoulPurpose, especially through the Uniquely ME workbook that forms a large core of the text. We'll ask you to unpack and tell your unique story. Then we'll look at your personality, knowledge, talents and skills , spiritual gifts, and finally your values, desires and passions.
If you were to idly flick through this book you might think we have written a justification for a selfish life. Find where you fit … do what you are … express your uniqueness. It sounds like one of those New Age self-improvement courses.
A closer look will, of course, dispel any such idea. The content of this book is grounded in God's call to us in Scripture. Jesus summed it up: Love God … and love your neighbour. Our focus is on loving our neighbour. Not a sentimental love, but a practical, self-giving one. In these pages you will wrestle with the challenge of how to make that love your focus, and how to order your life so that you can do it well.
Alistair Mackenzie began his working life in the timber mill, then as a truck driver. He spent 21 years in pastoral ministry in three Baptist churches in N.Z and 12 years in the leadership of Servants to Asia's Urban Poor. He is currently a Senior Lecturer in the School of Theology, Mission and Ministry at Laidlaw College. Most of Alistair's research has been devoted to exploring how churches can better equip and support Christians for ministry in daily life. Alistair is married to Alison and they have two children, Catherine and Christopher and a grand-daughter Ruby.
Wayne Kirkland is married to Jill and they live in Wellington, New Zealand. Wayne is a freelance writer and has previously been a youth worker and used car dealer. He is author or coauthor of several books.
Annette Dunham is a member of the Health Systems Section in the School of Population Health at the University of Auckland and has worked as an occupational therapist. She is the author of several books and many articles.