Enable Us to Develop the Economy of This Nation (Prayer)
Prayer / Produced by partner of TOW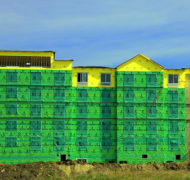 Almighty God, you have made us in your own image
and given us power over the rest of your creation.
Enable us to develop the economy of this nation
In a way suited to the needs of its people.
Provide, we pray, the financial resources required.
Help us to make good use of all our human resources,
to develop the land with crops and livestock,
and to plan wisely in industry and commerce.
Show us the dangers we face in our current practices
and help us to learn from our mistakes.
May we not impoverish our country,
destroy its natural wealth and beauty,
pollute its environment,
or lose sight of you;
for the sake of Jesus Christ our Lord.
(Adapted from 'Prayers for Today' by W N Richards and J Richardson, Uzima Press, Nairobi 1977)
---
---