My Monday Fears Keep Me from Living Out My Sunday Faith (Prayer)
Worship / Produced by partner of TOW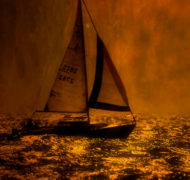 On Sunday I again heard about living out my faith – but I am afraid:
Afraid that I don't know the Christian answers;
Afraid that I get tongue-tied;
Afraid of the workmate who pesters me.
Please let your love grow in me – that perfect love which casts out all fear. Amen.
---
---
Copyright
Image by Eric Vondy / Flickr . Used with Permission.
Excerpted from "Work in Worship (Revised edition 1997): A collection of material for those compiling 'work theme' services. Compiled and edited by David Welbourn, Industrial Christian Fellowship. Used by permission. The Theology of Work Project does not control copyright for this material.