Hope for the Future Progress of The Human Race
Worship / Produced by partner of TOW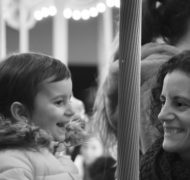 Probably for the first time in human history there is a widespread awareness of the inter-locking character of human social organisation across the face of the globe. The organisation of the human race in national states continues to be one of the most prominent and necessary ways in which our race organises itself for many common purposes. Yet the existence of trans-national organisations and the ever growing means of communication and transportation has brought about the need for true international types of social organisation to regulate human affairs. We are clearly members of one race and what touches a human being in one part of the world will have consequences for all other human beings.
The Church, in her formal teaching, has never officially taught that one specific form of social or political organisation is necessarity more in accord with gospel values than another. The Church's teaching magisterium has taken care to point out the offences to human dignity which some political systems seem to present but there has been no canonisation of any particular system. Where then are we to find a new vision of society which will be adequate to respond to the challenge presented by new technologies and horizons?
A new vision of society has to arise from a combination of capacity to expect and manage change while holding on to an enduring conviction as to the true dignity and future of the human person and the human race. Change comes about in human affairs as a result of the gift of God to humankind to be made in his image and likeness and hence a co-creator and lord of this creation, shaping it ultimately to the glory of God. The enduring conviction of human dignity and our union with Jesus Christ the worker of Nazareth will act as a necessary defence and corrective to the impulses of selfishness and pride which can destroy human social organisation at local, nation and international level.
In this way and with these convictions, whatever choices human beings must make in the construction of the necessary social organisation under which society must operate, the poor will not be excluded from the common good; no individual or class of persons will be marginalised; the danger of the consequence of sin in each of us and in society will be recognised and combatted. Thus it is not organisation in itself, regulated solely by a simple search for obvious efficiency, but the full Christian vision of the human being, including the role as worker, which offers the hope for the future progress of our race.
(Bishop John Jukes OFM Conv.)
---
---